Protect your New or Used car from Rust & Corrosion
Rust is a serious problem and it spreads like a rash.  It can decrease the value of your vehicle and can cause unexpected expenses.
Your vehicle is under aSalt and is yearning for some protection.  The under body is one of the most exposed areas of your vehicle.  This area is exposed to several harsh elements like moisture, dirt, grime, salt, brine and more.  Not to mention it is one of the most inaccessible areas to clean on a regular basis.  Add all that together and your car is susceptible to corrosion that could lead to costly repairs.
Our professionally applied undercoating formula covers critical areas to help prevent moisture, chemicals, salt and brine from reaching the metal, which could cause rust to form.
This 1 time application also carries a 10 year Corrosion Perforation Protection to protect you and your New vehicle for the long haul.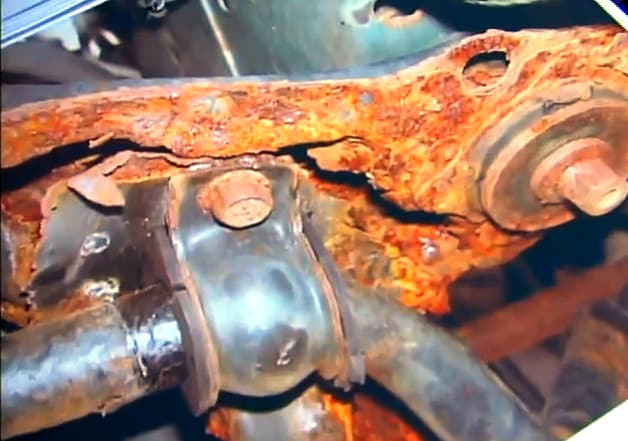 Call today 802-391-3459 to get a price quote.  Mention "Back to School" to get the special discount price!!
Make an Inquiry
Hours
Monday

8:00 AM to 6:00 PM

Tuesday

8:00 AM to 6:00 PM

Wednesday

8:00 AM to 6:00 PM

Thursday

8:00 AM to 6:00 PM

Friday

8:00 AM to 6:00 PM

Saturday

Closed New Year's Day

Sunday

Closed